We enjoy working with and getting to know our clients as a result of the personalised service that we are able to offer, and pride ourselves on many long standing relationships that have resulted.
We guarantee to take the time to fully understand the requirements necessary to achieve your desired result. Regular contact will be made to keep you informed on progress and what we are doing to advance your project.
We will coordinate a team approach when additional expertise is required from outside our firm, to ensure your project proceeds smoothly.
Michael O'Sullivan  Licensed Cadastral Surveyor,      B.Surv (credit) R.P. Surv, MNZIS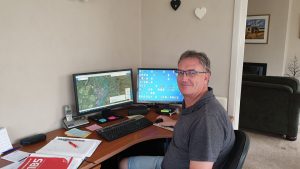 Michael has been a professional surveyor since 1991, with a broad range of experience gained in the Hawkes Bay, Auckland, Manawatu, South Taranaki and Wanganui Regions. Based in Wanganui for over 20 years, Michael has gained surveying experience in both the rural and urban environment for a range of residential, commercial and industrial developments. Specialist skills include surveying, urban and rural subdivisions, consent applications and 3d data capture. Michael enjoys making a positive contribution to the community in which he lives and values long standing relationships with clients, allied professionals and local authority employees.
Outside of work hours leisure activities include walking, cycling, rowing, skiing and fishing. Contribution to the local community is also important, and he is a member on the Cullinane College Board of Trustees, Board member and Rowing Coach at the Union Boat Club and Deputy Chairperson at Wanganui Christian Social Services.
Johanna Verhoek – Resource Management Planner      MRP, BSc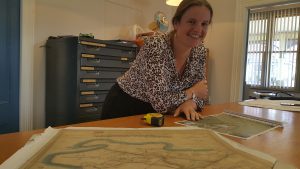 Jo grew up in Whanganui before she moved to Christchurch to study. After graduating with a Bachelor of Science she continued her studies at Massey gaining a Masters in Resource & Environmental Planning & a Post Graduate Diploma in Planning.
Jo worked at Whanganui District Council before joining our team and is ideally placed to guide our clients through council processes.
Her role at Harrison O'Sullivan is to:
support land owners, business owners and developers with their projects
prepare resource consent applications for subdivision and land development activities
research development opportunities for land owners
assist land owners navigate through Council consent processes & requirements
represent & support individuals at resource management hearings
assist land owners/developers navigate through the various stages of their project from beginning to end
Watch the video below to see how Jo can help you with your project.
Emma Aplin – Licensed Cadastral Surveyor                                                    B.Surv (Hons), MNZIS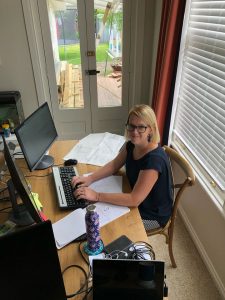 Alwyn Healey – Administration
Alwyn has been involved in the survey industry for many years. As a result she has a wealth of local knowledge and an excellent understanding of the survey process. She is therefore more than able to assist with many of the enquiries that you may have.
Originally employed as a draughtsperson, that position has now evolved into business administration and she is often the first point of contact for our clients.  Her draughting skills are still utilised in the preparation of electronic survey plans, all of which are now completed on-line within Landonline which is New Zealand's electronic survey and title system.
Craig Yarrow – Surveyor

Caleb Martin – Graduate Surveyor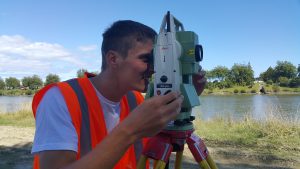 Bill Russell – Surveyors assistant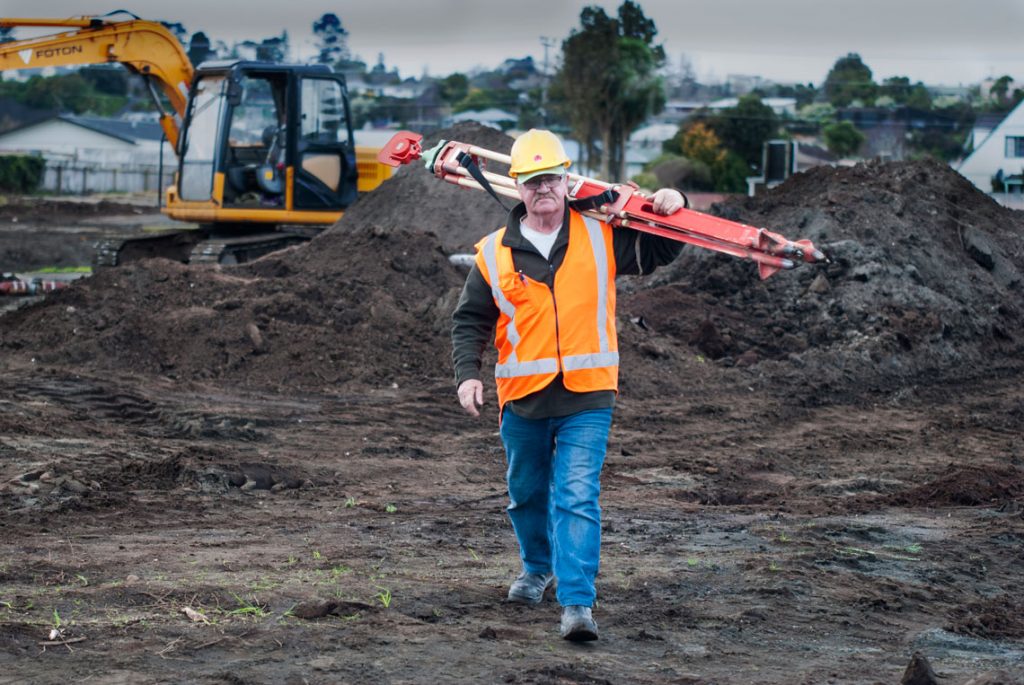 Bill's love of the outdoors and practical ability is ideally suited to his role as a Surveyors assistant. His knowledge of day to day survey operations contributes to an efficient survey process and his skills are invaluable in overcoming challenges that often exist in the field.
When not surveying, Bill is responsible for building and equipment maintenance. He is also responsible for general maintenance on St Joseph's Church and old convent up at Jerusalem or Hiruharama on the Whanganui River.joj
Smart Solutions to match your needs.
Let our experience be your guide.